Halloween Erotica Neurotica Updated
Cameron Diaz W Magazine
Tab
o

os, Bloodsuckers, Freaks...oh my.
There is such a huge interest in mysticism, taboos and the dark side of life that we decided to dedicate a page to all things wonky...so put on a masquerade mask and don those latex gloves and stockings and grab a real bag of popcorn.
Kadel
Movies and shows that straddle the line between the erotic, exotic, neurotic obscure and morbid.
MyLunakiss Top 6 Halloween Erotica Neurotica

True Blood is so popular that we don't need to explain the shape shifters, vampires and werewolves and much more gore... There is even a True Blood drink by HBO - let's cash in on the sensationalism...shall we! If you missed True Blood Season 5...you can watch it all again on video.
True Blood HBO
DEXTER airs on SHO - perfect mix of serial killer mastermind that leads a double life filled with contradiction. DEXTER is in it's sixth season and according to Showtime...Dexter's existence is shattered when he crosses paths with an enemy unlike any he's faced before. A delusional religious zealot with unflinching convictions, this new adversary soon draws Dexter into a dangerous game that could well end in disaster.

FYI - Showtime allows you to watch on FREE episode or trailer before they haunt you with a subscription.
Carnivale aired on HBO and ended in 2005, it was a mixture of circus freak side show mysticism mixed in with Southern frontier horror and religion gone awry. It reminds us of windy road to somewhere that we don't want to go down but are drawn to it like moths to a flame.
Not really sexy more "what in the world" reality horror based documentary self discovery and self help show. All weird and questionable actions of "what in the world" episodes are available on TLC for your viewing pleasure. I mean who does not want to see the episode on the
woman who sleeps with her blow dryer
or the
man that treats his life size doll like a real wife.
If you have not seen GRIMM check out Season 1.
Twin Peaks
Twin Peaks
Okay, maybe it's too remote for most people but it is still a cult hit...30 episodes, 2 years and 39 nominations, 11 wins and 3 Golden Globes. You figure it out. Series created by David Lynch based on FBI agent investigating murder of teenage homecoming queen.
Twin Peaks held a sold out festival in August.
If you are tired of the drill Halloween parties at your neighbor house or can't stand the sound of of kids running wild or adult conversation or Styrofoam cheese puffs...have no fear MyLunaKiss is here to rescue you from the insanity.
Check out MyLunakiss List of the Top Halloween Erotica Events worldwide for 2012 - 2013!
DON'T WAIT ...IT COULD BE TOO LATE!
The Endless Night Vampire Ball New York 2013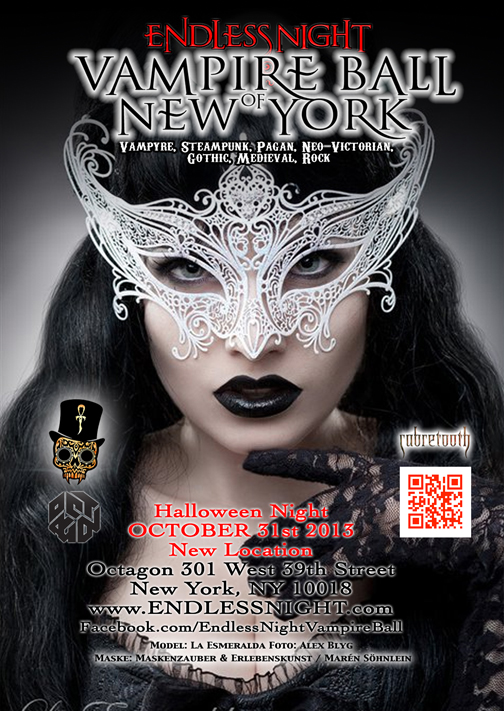 Endless Night NY Vampire Ball 2013
The Endless Night Vampire Ball Paris 2013
Endless Night April 2013 - PARIS
The Endless Night Vampire Ball New Orleans 2013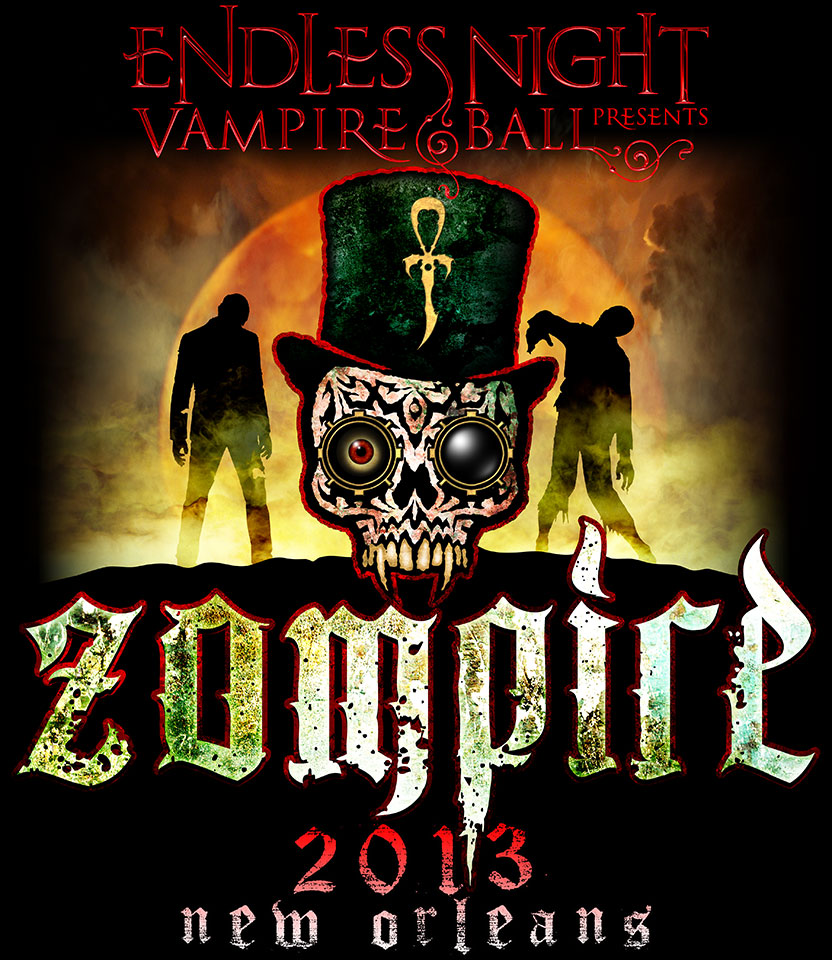 Endless Night New Orleans Vampire Ball
The Endless Night Vampire Ball Germany 2013 - DECEMBER
Endless Night Germany 2013
PAST VAMPIRE BALLS BY ENDLESS NIGHT
NYC
NY Halloween Parade
Want to go to the NY Halloween Parade? If no, you should go and if yes ..you should go.
NY Halloween Parade
. Check out Halloween Events at the Parks.

If you are looking for a good party in NYC on Halloween Night...don't be scared...there is plenty of things to do...checkout: http://halloweennyc.com/ - list of all Halloween Parties in NYC and beyond.
Check these sites often for 2013 New York Halloween events, Brooklyn Halloween Events, Bronx Halloween Events, Long Island Halloween Parties, Staten Island Halloween Parties and even Westchester Halloween Events...don't forget Queens Halloween Events.
Zombie Boy
Atlanta
Atlanta Zombie Apocalypse
Fight like a Zombie
Starts in early September
Saturday
4215 Thurman Rd.
Conley, GA 30288
Chicago
Halloween Chicago Zombie Armies
http://www.zombiearmygames.com
17250 S. Weber Road
Crest Hill, IL 60441
Annual Chicago Halloween "Thriller"
9pm - 2am, Chicago, IL
Five Years of Thriller.Voted Top 10 Halloween Events In Chicago by RedEye, and Featured On NBC !!! Ca$h prizes for scariest costume, they have a Scary "In-Door" Door Haunted House and they are sponsored Svedka's Ghoulish Hosted Bar From
Chicago Halloween Thriller
For more Chicago Halloween Events, click here.
WANT TICKETS for all Halloween events in Miami, Chicago, Los Angeles, New York, San Diego, Las Vegas and San Francisco
Playboy Mansion Halloween 2013
Staying at home for Halloween is so Celtic!
Vampire's Kiss Drink